A book that covers some of the ground of our holiday and where we used to live, Phillippa Gregory's latest features Margaret, older sister of Henry VIII. It covers her life growing up in the English court, her marriage to James IV of Scotland, his defeat and death at Flodden (which we visited a few weeks ago, on the day of the Brexit vote!) and her subsequent marriages, battles and involvement with the life of her son, James V. The other two sisters of the title are Katherine of Aragon, Henry's first Queen, and Mary, Margaret's younger sister briefly married to the King of France before marrying Charles Brandon in St. Mary's church, which is opposite our old house in Bury St. Edmunds. It is far more impressive inside.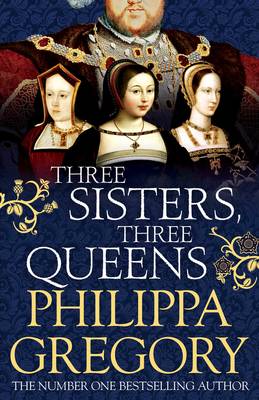 It is on the whole, a good book, presenting a view of Katherine through Margaret's eyes, which is not as sympathetic as often found in books where the rejected wife is the subject (Alison Weir being one of the latest to construct a sympathetic portrait).Mary does not leap off the page, except as a fashion obsessed younger woman, deeply in love with her second husband.
It is quite a confusing tale of love and lust as the Scottish lords fight over the person of the young king, as seen by Margaret who often has to flee as England and France seek to influence the power in Scotland. Margaret visits Berwick (a bit of a bleak place today too!) where she is sent on to Morpeth. Having worked and visited there often I cannot remember even the remains of a castle. Apparently it does exist, looking far more civilised than in this novel…
This book is written in the first person, which means all the action is seen through the maturing eyes of a surprising young woman, who alternates between frustrating decisions and brave action. It allows her challenges, jealousy and fear to emerge, particularly in letters from her "sisters", who seek to manipulate her actions to suit their own agendas. The attitudes of Katherine really affect Margaret's situation, even if mediated through Mary. There are lost babies and desperation, culminating in Katherine's downfall contrasting with Margaret's hopes.
It is a book which requires perseverance as the many battles and fights can be confusing, but it probably reflects the border lands of the sixteenth century and the monarchy of Scotland well. It is not just another "Tudor Wives" book but presents a picture of the young Henry among the women that surrounded him, as being to a certain extent manipulated and easily impressed. Margaret emerges as a strong woman whose first impulses are not always the best, but nevertheless manages to survive loss and challenge in a time when women could just be seen as weak symbols of royalty important only when they married and when, if, they produced male heirs. This is a less depressing novel than many historical books, as it tries to show Margaret's actions as affecting three kingdoms. It is worth pressing on with to the end!