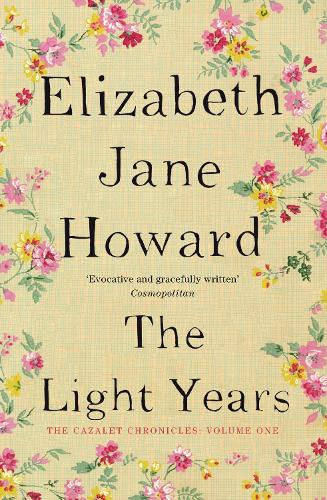 This novel is the first of the Cazalet Chronicles, so called because it revolves around the Cazalet family of three generations. It is a terrifically involving family saga, set in 1937 and 1938, when its looks like war is imminent. Calling it "The Situation", the danger seems real as preparations are made to gather everyone. This is a book where many members of the family each gets a focus, so what is happening on the surface can sometimes see at variance with what various individuals are actually thinking. The most successful thing about this book is the way that each character is looked at from outside but with such understanding that their point of view is justified.
The family is ruled on one level by the Brig, or William, who is also the head of the family timber business. His wife, the Duchy, maintains a firm hand on the domestic front, but sometimes ignores what is happening in front of her, especially when regarding her daughter Rachel. Hugh and his wife Sybil misunderstand each other all the time, but love each other deeply. Edward, the second son, has married Villy who has given up much, but tries to find new distractions. The children have their various problems as they deal with growing up. No one in the family is in grievous need, but this novel reveals the perceptions and problems that beset every young person. The narrative is made of many small but interconnected events; like real life there are challenges and opportunities at every point, mainly from what feels like real people's actions and reactions regarding other people.
It is difficult to describe the immersive nature of this book and how it brings the reader in. The knowledge that it is the first in the series of five books means that all things are to be worked out gradually, on an individual level, the family arrangements, and the real start of the war in September 1939. The skill that Howard shows in this book is being able to move the action forward while giving each character adequate time to develop and change, within the framework of their own reality. This sounds pretentious, but the simple truth is that it is a really good read, not always cheerful, but sometimes funny. I enjoyed rereading this book immensely and would recommend others to get involved in the Cazalet family and their reactions to a war that involved so many civilians.
One of the facebook groups I have joined is "Mrs Hurtle Reads a Book", a curious title for a group that specializes in Reading challenges such as  A Century Of Books. While the idea of reading a hundred books may be a bit overwhelming, I also like to set myself smaller challenges. Last year I managed to read five Dorothy L Sayers books in the Folio set, as well as all twelve Poldark books (I know, I know, I need to get out more). This year my first challenge apart from two centuries in two years (not as bad as it sounds) is all five of the Cazalet novels. So the first one is down, only four to go…