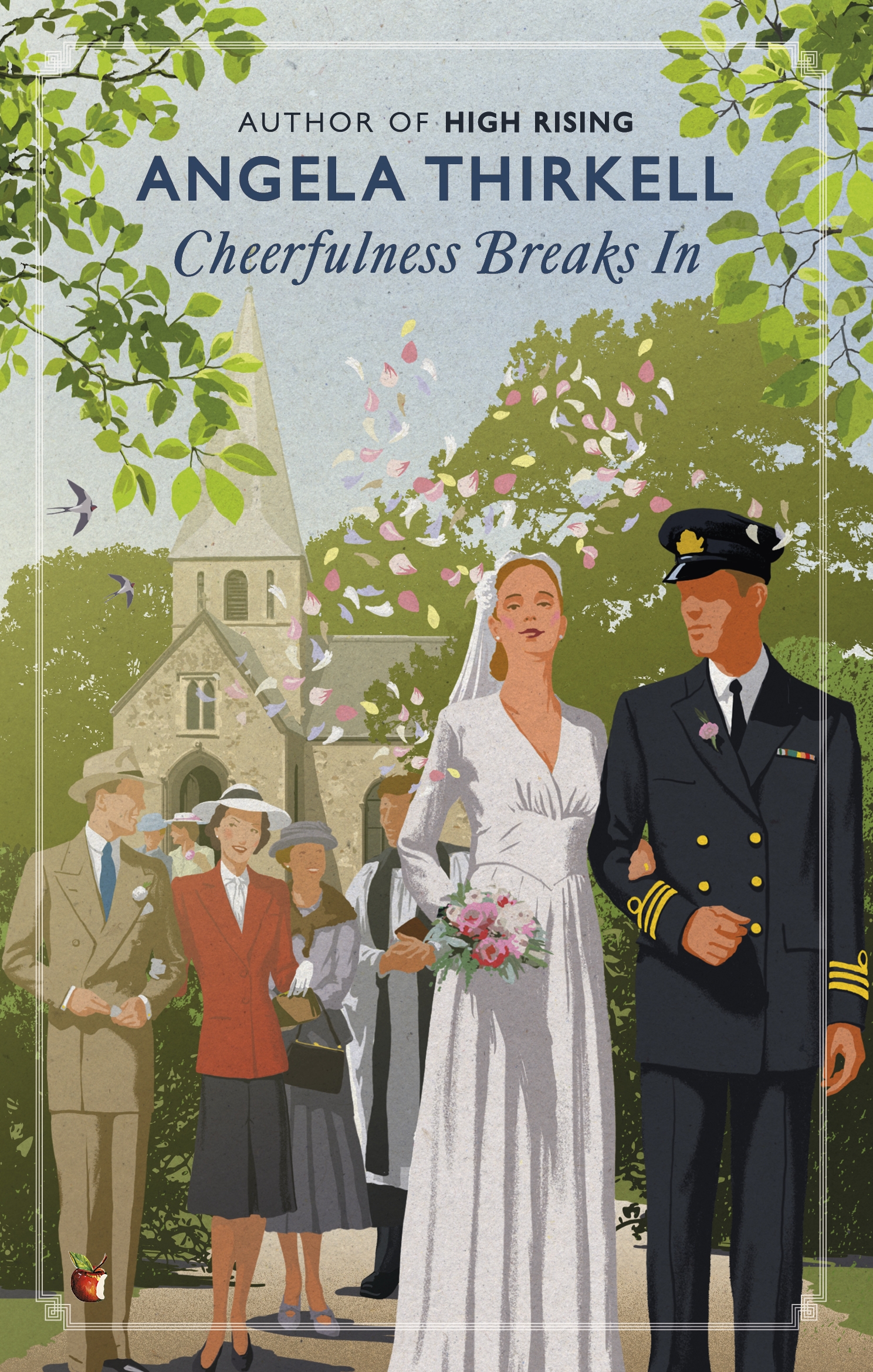 This is a wartime book, first published in 1940, which deals with the first months of the Second World War from the depths of the English countryside.  It is the story of various groups of families and friends of the mythical "Barsetshire", comprising a  city with a cathedral, villages and country houses. Fans of Angela Thirkell will know that the series began in 1933 and carried on until 1961, with at least one book being published nearly every year. They featured the same group of families and some individuals, with the focus being on a smaller group in each book. Like a modern soap opera many stories ran in parallel, and took due note of the war by exploring departures and arrivals in the area by individuals as they served in the military forces and did other war work. This book deals with the evacuees who arrived in the area and depicts some of the token refugees from a fictional European state. It includes men who are about to be sent to serve elsewhere, and those who will miss them. It begins with a wedding and ends with engagements, but many of those involved are having to get used to other shortages and challenges.
One of the characters who features in this book is the lovely but distracted Rose Birkett, elder daughter of the Headmaster of Southbridge and his wife, Mr and Mrs Birkett. They and several men had been driven to despair by Rose's distressing tendency to get engaged and break the relationship off all within a very short time, as recorded in previous novels and sort of fondly remembered by many. This book opens with her wedding to the extremely sensible Lieutenant John Fairweather, RN, who firmly deals with Rose's ideas and takes her off to his posting in a South American city. In order to make sure that the wedding actually takes place the twenty one year old Lydia Keith is a firm and effective bridesmaid, and is much discussed throughout this novel. She would like to be nursing or joining another of the women's services, but her mother's illness and the need to run the small family estate means that she must be busy at home, with only occasional forays to help with the Communal Kitchen for Evacuee children. She attracts the attention of Noel Merton, but he realises that her age and responsibilities militate against him and his hopes. 
There are several set pieces which bring many of the characters together to meet and discuss matters of the day. A wedding, a sherry party, a dinner party are the civilised gatherings with social expectations which enable revelations. Less well controlled is the Christmas party held for the evacuated school children of the area, with religious and social divisions. Various characters reappear throughout the novel with great effect, including Mrs Morland, author and helper to at least one family. An entire school, Hosiers' Boys Foundation School, are also brought into the area from London, and the staff have some issues settling in.
Like other of Thirkell's other novels, there are social divisions here; servants and workers can be dismissed as being different and can be ordered about by their employers and others. The refugees are seen as aggressively different and challenging, dirty and unprincipled. However, there is a lot of acceptance among the gentry and others of relationships and friendships which are perhaps not the norm, and eccentricities of manner and behaviour. Noel observes that many people at this time are wishing they could be doing something else, somewhere else. There was a feeling that they were not sufficiently contributing to the war effort, despite their necessary work in producing crops or permitting others to run committees. At the heart of the book, however, beyond the comedy and fascinating dialogue, is the fear of what is to come, the separation and worse. After all, when Thirkell was writing this novel neither she or anyone else knew what was to come, or how long it would last. A most enjoyable novel, amid the best of Thirkell's Barsetshire series, and a largely fascinating picture of a society.
The illustration above is from the new Virago Modern Classics edition of this book, due to be available in the UK in August of this year. Together With "Peace Breaks Out" and "Growing Up" these paperbacks will be available for the first time in years, as up until now it was a matter of finding a much older edition which could be expensive, or reading them as ebooks. I thought to keep this review until August, but I knew I had ample time to read and review the book now. Despite having some older printed editions, I will hope to buy these new editions – will you?