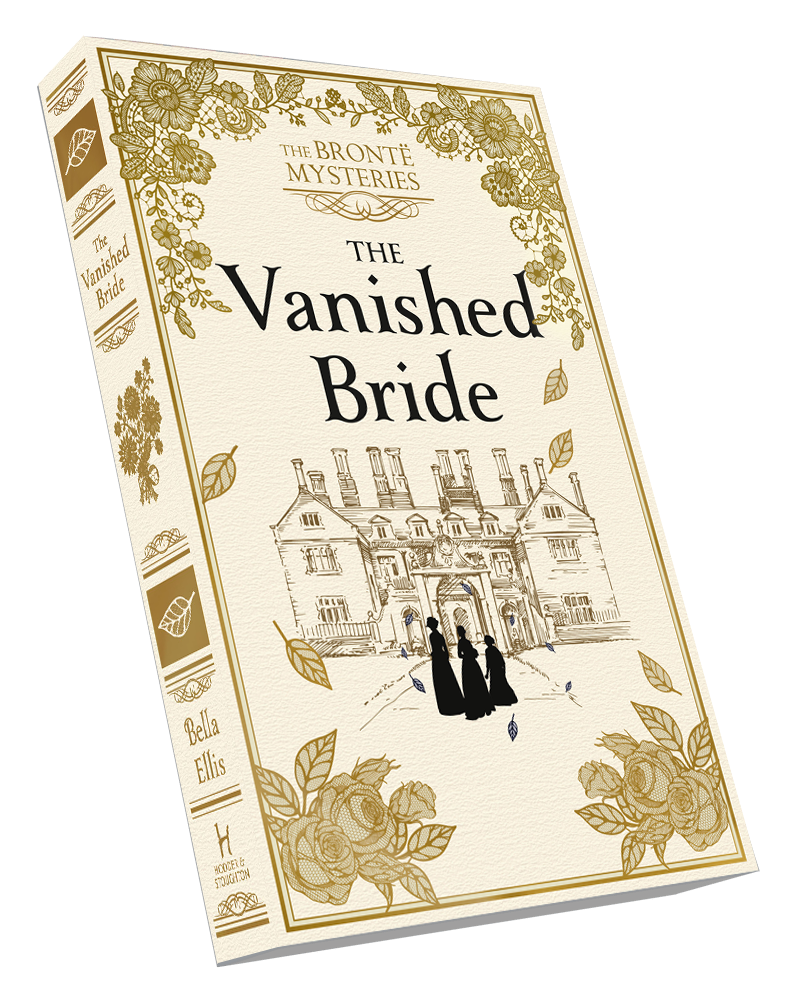 The stunning idea behind this book – that the Bronte sisters, Charlotte, Emily and Anne, were early detectives – is brilliantly worked out in this historical mystery novel that has much to say about the position and expectations of women in 1845. In a period when women could not join the professions beyond teachers or governesses, the prospect of women detecting crime was fairly radical, but fortunately in this version of the Bronte family they are determined to respond to a cry for help with every resource they can muster. This is a period before they begin writing their significant and powerful novels, but for those who know the Brontes' books there are hints of elements of plot and setting to be found here. Each sister has her own characteristics which are expressed throughout the book, and each chapter is headed with one of the sisters' names. They argue and bicker, but also try to support each others' strengths. Charlotte is the one that initiates much and pursues the investigation, Emily's unpredictability and strength is useful, while Anne's good nature and innocent appearance can be very useful. I found this to be a fascinating read and brilliantly written, especially as the young women develop their confidence.
The book opens with the sisters being told of a terrible events at nearby Chester Grange by their brother. Charlotte is particularly disturbed as her old school friend, Matilda French, is employed as a governess there. It would appear that the young mistress of the house, Elizabeth Chester, has completely disappeared. Her room is drenched in blood, and it would appear that she has been abducted in the most brutal manner. Without consulting their clergyman father, the sisters resolve to visit Charlotte's friend, ostensibly to offer comfort, but really to begin detecting what really happened. The local constable is soon dissuaded from investigating the matter as the master of the house, Mr Chester, is known to be a harsh man who exerts his power and influence over not only his household but over the local area. The sisters resolve to visit the house, and are warily admitted by Mrs Crawley the housekeeper. They find Matilda caring for the two children left bewildered by Elizabeth's disappearance. Frances is a small boy, the son of Mr Chester and his first wife Imogen, who died in dubious circumstances. The baby Archie is the son of Elizabeth, born soon after her marriage to the cruel Mr Chester. The young women are determined to discover what really happened to Elizabeth, but also find that there will be no encouragement from anyone they want to question, as they will be at least bewildered, at worse angry, at their questioning. It will take great perception and determination, with some leaps of intuition, to come near to the truth.
This is a really well researched book into the characters of the sisters and their challenging brother Branwell. The clothes they wear, their journeys on foot or by other means,  the setting and even the manners of everyone in this book seems perfect. The clever points of reference to each of the women's books really punctuate this novel in a subtle way, and there is some humour in their dialogue with each other. I really enjoyed this book once I got used to the concept, and I hope that it does indeed prove to be the first in a well written series. 
As a long term Bronte fan, I really enjoyed my visit to the Parsonage last year and my research into the literary heritage of the visitors' centre there as part of my MA dissertation. I have long had a particular interest in Anne, the youngest sister, and I think that Ellis has worked hard to convey a sense of each sister being essentially different, and not always working together harmoniously. There is a sadness in this book to begin with as Charlotte is shown as being the last survivor, but there is also great promise as it is almost possible to witness each sister obtaining inspiration for their impressive novels. This book is certainly an achievement, and I am looking forward to the next in the series.