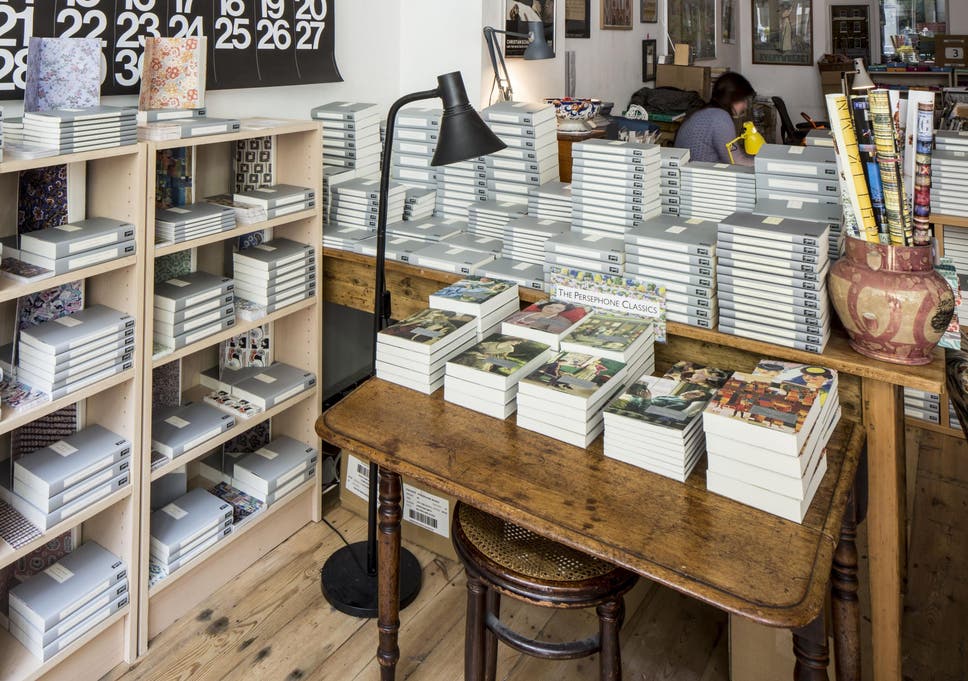 This is a well known book written up from an essay that Woolf wrote for the benefit of "girls", based on some lectures she gave at women's colleges in Cambridge. Using experiences of life for female students in such colleges, this book is an indictment of the discrimination against women in the 1920s. First published in 1929 by the small press owned and operated by Virginia Woolf and  her husband Leonard, this new edition recently released by Persephone Books retains the charm of a small press with the availability of Persephone books generally. In the grey cover which is special to the publishing company, it represents an elegant edition of this very readable essay. 
This small book represents Woolf's experience at Cambridge when she visited some women's colleges. The meal she is served is ungenerous and poor; she contrasts the fare on offer at a fictional college compared with a men's college.  She goes for a walk and is told not to walk on the grass. She decides to consult an original piece of writing and is told that she cannot be admitted to the library which houses the document without a letter of introduction from a man. Frustrated and made to think of herself as second best, she does reason that in such circumstances women cannot achieve as much as the pampered men at the rich colleges. Thus when she consults the books that she can access on the shelves, she realises that while there is a rich history of women and writing, they have never achieved the range and success of men. She is saddened that most women can never have the ideal conditions to write creatively, which she argues are an income of £500 a year and a room of her own in which to write.
She writes about some characters from history who wrote, or whose writing was affected by their less than ideal conditions. Mentioning such figures as Alphra Benn and Jane Austen, while they achieved a great deal, it was despite their circumstances in her argument. Her other main assertion is that we should imagine that William Shakespeare had a sister called Judith who was equally talented as a writer. If, she argues, such a young woman had travelled to London she would not have got near any stage, or persuaded anyone to give her writing a glance. So, Woolf argues, even if she was phenomenally talented she would not have had a chance of recognition. 
Woolf then argues from an example of a piece of  a woman's writing that there are implicit limitations on her work, low expectations and an inexperienced quality. While she accepts that women are able to write non fiction and are not confined to novels, she asserts that they are hampered from producing real quality books. Without a clear, uninterrupted opportunity in which to work, including a room of her own, she would not succeed. 
While Woolf is known for her complex and challenging work, this is a surprisingly easy to read book. She feels strongly that generally women are not able to produce really high quality writing simply because they do not have the consistent opportunity even if they have the talent or skill. She argues that the women's colleges even in Cambridge are less financially provided for than the women's where they exist, so cannot provide equal opportunity, especially when certain libraries and other resources are effectively denied to them. She makes a persuasive argument with the skill of a novelist, so the book is engagingly written. This is a very clear and attractive edition of a very interesting book, well argued and written from an excellent author.
The photograph above is of the interior of the Persephone bookshop, which as you would expect is not open at the moment. It is a wonderful place in which to spend time (and money), a real destination shop. Happily I believe they are still posting books out if you order online or by phone. Do see the website http://www.persephonebooks.co.uk/  for more details. If you have a favourite independent bookshop they would also be able to help, but either way the website is definitely worth a look.